Jul 30 , 2018
Text by Sarah Armendariz, designer & owner of Cosima
Photography by Paula Watts & Lauren Carter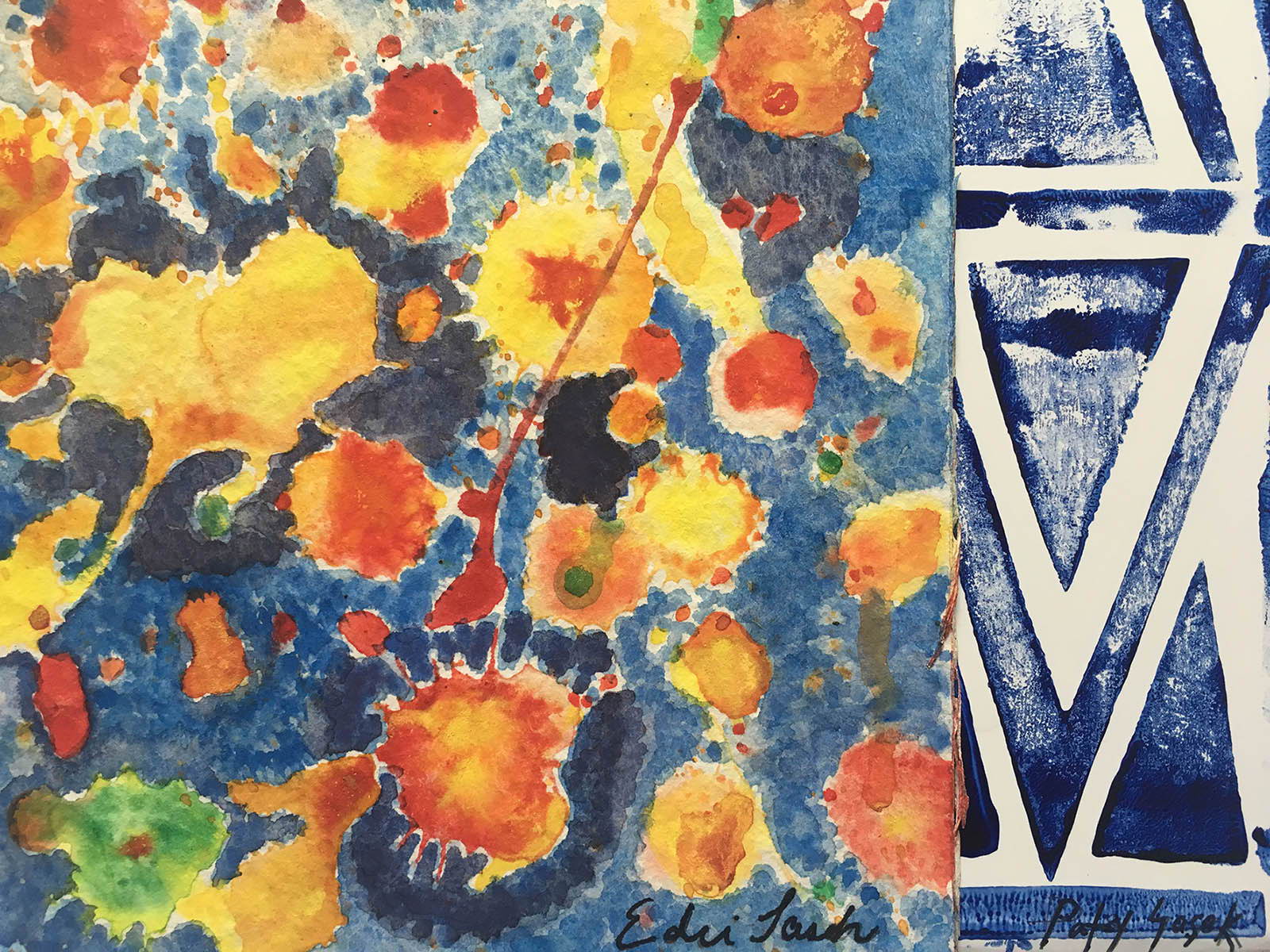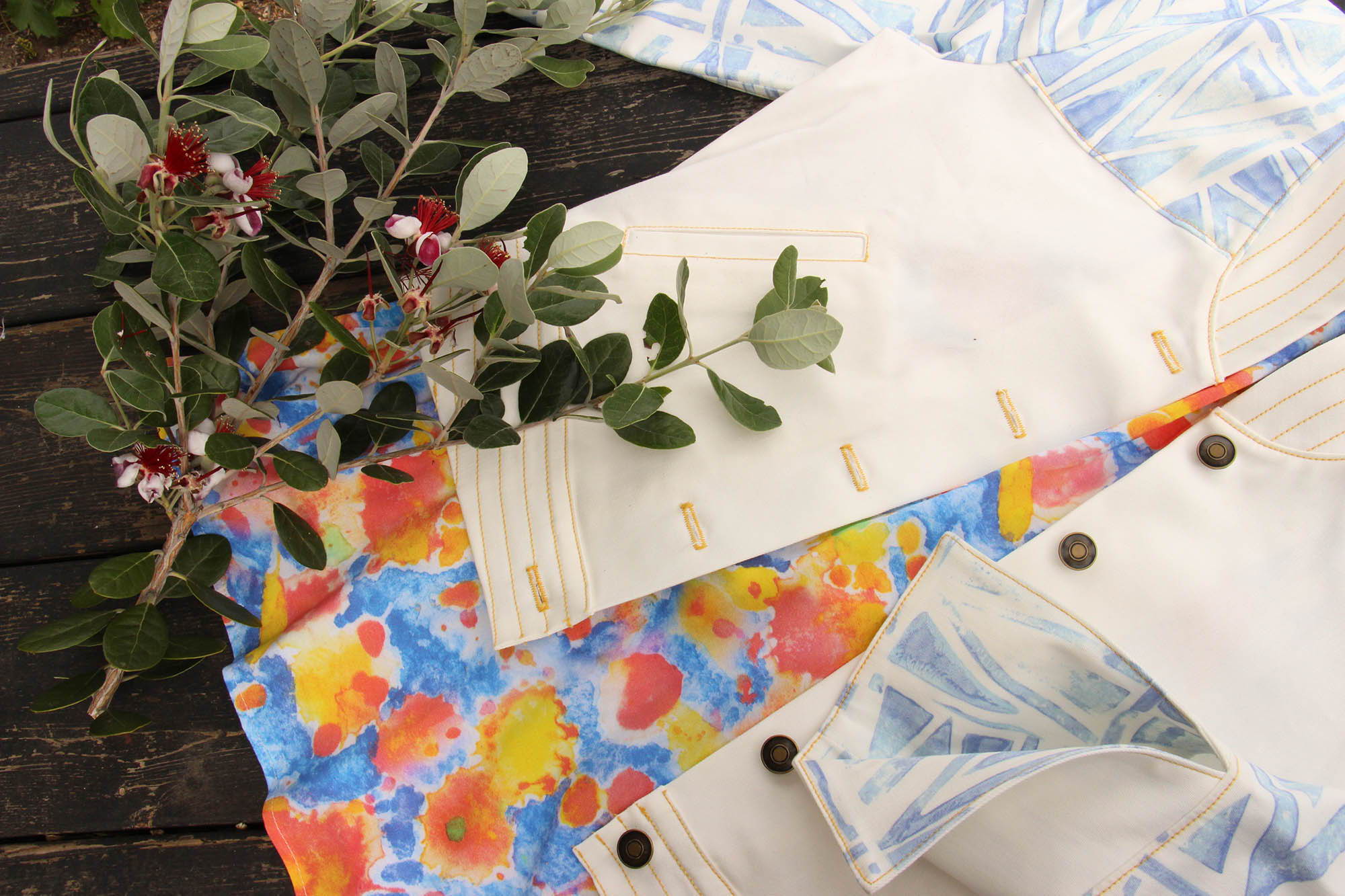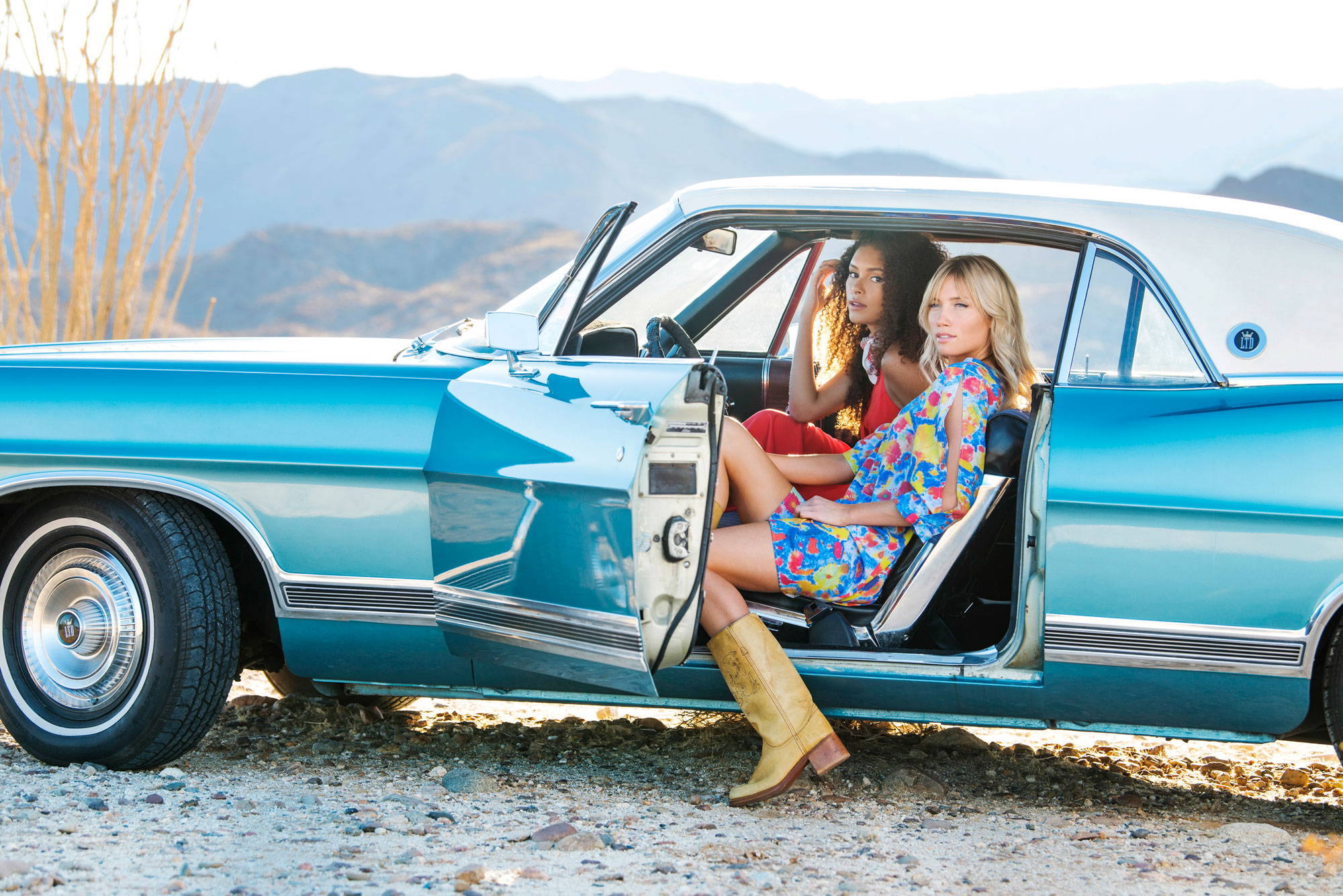 When the bold brushstrokes of an artist are transformed into a fashion collection, something amazing happens.
At the heart of any piece of art - a painting, a performance, a piece of music - is the way it makes us feel. A bold and graphic painting can make us feel empowered, the movement of dancers on the stage is energizing, our favorite song takes us to a different place in our mind. And fashion is no different!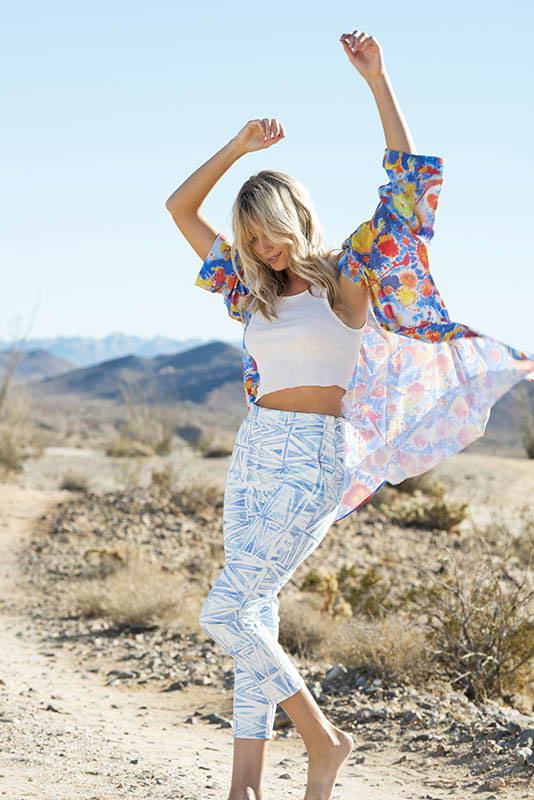 Fashion is a way of expressing the multi-dimensional workings of art in our lives. We cast off our inhibitions and become the canvas - and the masterpiece. The result is an outward and physical manifestation of who we are inside. This is where art and fashion connect to draw out the bright, interesting and beautiful aspects of ourselves both individually and as a community.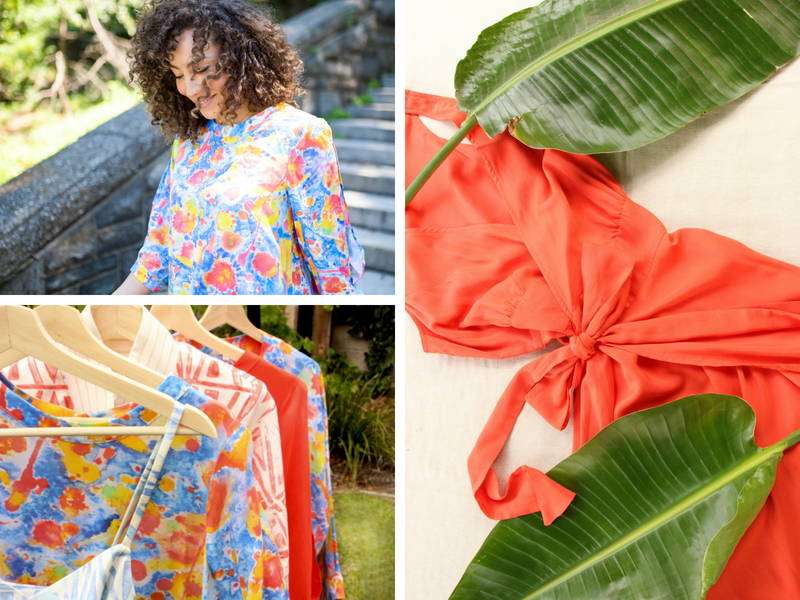 Cosima's debut collection features two painters for whom the term "art" truly intersects with all that they do. My mom, Patsy Sasek, who painted the softly geometric "Viva" print and my stepfather, Edwin Sasek, whose abstract "Cosmos" flows through the collection, live and practice and create art everyday and in every way - whether it's a beautiful meal, a party they're throwing for a loved one, or the way they adorn their walls with pieces of art painted by their fellow artists. It seemed only right to use the work of the two artists I know best for Cosima's first collection. The way their two paintings intermix is a visual story of how this married couple collaborates in real life!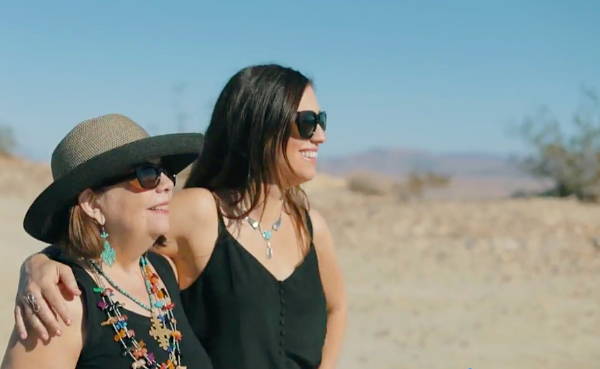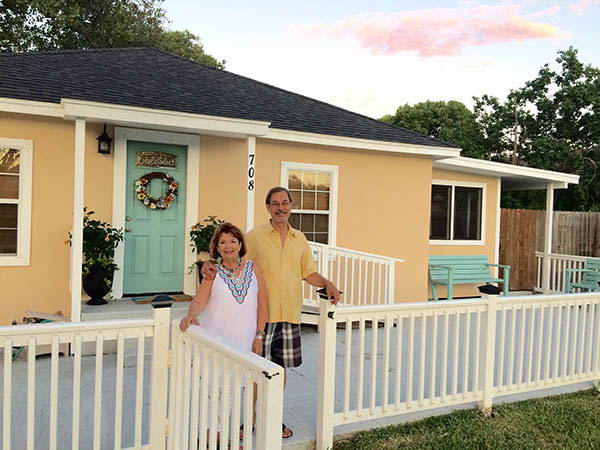 Cosima is a new brand of womenswear, but we as a family have been doing this for generations. We have always created beauty together as a family and expressed ourselves in this way. The recent launch of Cosima is a long-held dream finally realized, and it has been a such a fulfilling experience to share it with you. Thanks for coming along for the ride!